Storage
Maintenance & Support
Storage Maintenance Boosts Cost-Efficiency
Moving from one size fit all approach and turning to WUC Technologies for storage maintenance is an affordable option that guarantees optimal performance. Cycling through post-warranty equipment is not as cost effective as it appears, because it disposes it on OEM End-of-Life cycle. This technique of maintaining top-performing hardware does not place your business as a priority but rather prioritizes the OEM instead.  Our storage maintenance services' advantage is that we adapt to your company's needs for cost-effective and customer-first treatment.
A common OEM issue eliminated by our storage maintenance specialists is the ineffective strategy that raises service costs in order to give the impression that hardware renewals are worth the extra money. This method leaves businesses with two bad choices: pay more for storage maintenance & support or waste money on unnecessary replacement of functioning systems. Both options can result in significant financial impact to your business.  Although sticking with an OEM contract often seems to be the simplest method for data center maintenance, working with WUC Technologies means optimized maintenance for increased performance at lower costs. With WUC's quality storage maintenance services your equipment is expected to last 3 to 5 years longer freeing up resources that can be better spent on other business initiatives to support growth.
WUC's affordable storage solutions provide the business continuity assurance while significantly reducing the amount of time and resources expended on unnecessary hardware replacements. Although businesses are expected to cycle through hardware in order to keep abreast of advancement in technology, they can't ignore the high costs involved in this process. Smart investment in our storage maintenance services will strengthen your company's competitive abilities.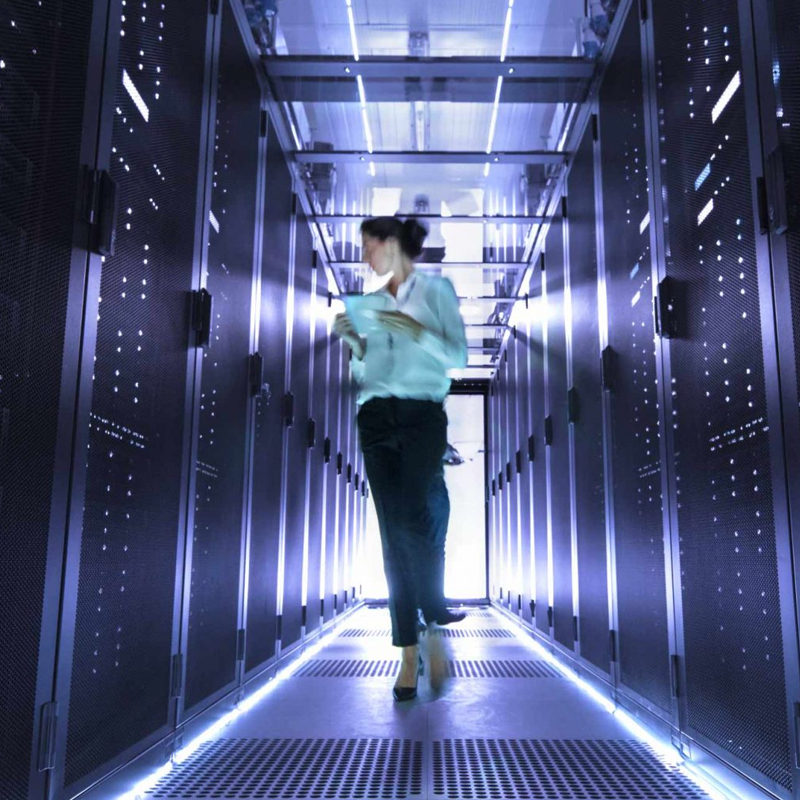 Unprecedented High Savings that will Amaze You when Hiring WUC Technologies to Handle Your Storage Maintenance
Businesses of any size can bring down their storage maintenance costs by 40%-70%! Experts at WUC Technologies achieve this goal by diminishing unnecessary capital expenditure, while adapting to and meeting our clients' specific business needs. The advantages are tremendous:
Our storage maintenance services allow businesses to avoid financially wasteful OEM policies and third-party limitation.
With our storage maintenance services you'll save big money on unnecessary equipment repairs and replacement.
By saving the clients a lot of expenses on data center maintenance, we improve our clients' competitive edge and market positioning.
What Makes WUC's Storage Maintenance Specialists More Cost Effective?
Third-party storage maintenance approach focuses mainly on hardware stability. Our approach is to focus not only on hardware, but the entire spectrum (software/hardware) to enable proper storage operation in line with storage best practices.
Sustain Peak Business Performance with High Quality Storage Maintenance
Well-performing data centers rely to a large extent on high quality and reliable hardware. Managing a business within the restrictions of OEM can compromise a business's performance and growth. As previously iterated, businesses working with OEMs must submit to guidelines which are not in their best interest.
Renewing hardware due to post-warranty restrictions can put your mind at ease, but at the same time it can consume your essential financial resources. The proper functionality of the product is not 100% guaranteed. That's why you need our reliable storage maintenance strategy!
Without the competent and skilled storage maintenance specialists of WUC Technologies, you may face significant challenges understanding and navigating the landscape. By partnering with us you'll be able to free your essential resources and concentrate on your core business management tasks instead of dealing with equipment failures.
How Does WUC Handle Data Center Relocation?
For many businesses, data center relocation is a frequent and daunting task. Selecting the right data center relocation specialists to help you plan and handle logistics is critical.  Avoiding poor transportation methods that may lead to hardware damage is also important. Storage experts at WUC can help with planning and coordination to help you reduce risks.
WUC Technologies' storage maintenance team can handle it.  We offer cost-effective and reliable assistance for relocating data centers. We have the knowledge and expertise to complete the process with the greatest care and with no hardware damage, ensuring the smooth continuous operations of your business.
Our 24/7 monitoring service will proactively monitor the performance of your data center hardware to prevent malfunctions and to quickly address problems as soon as they occur so that your business does not suffer any functional disruptions. Preventing and resolving problems in a timely manner is crucial for the constant data flow. Utilizing this functional reassurance means less worry on back-end performance and increased focus on primary operations.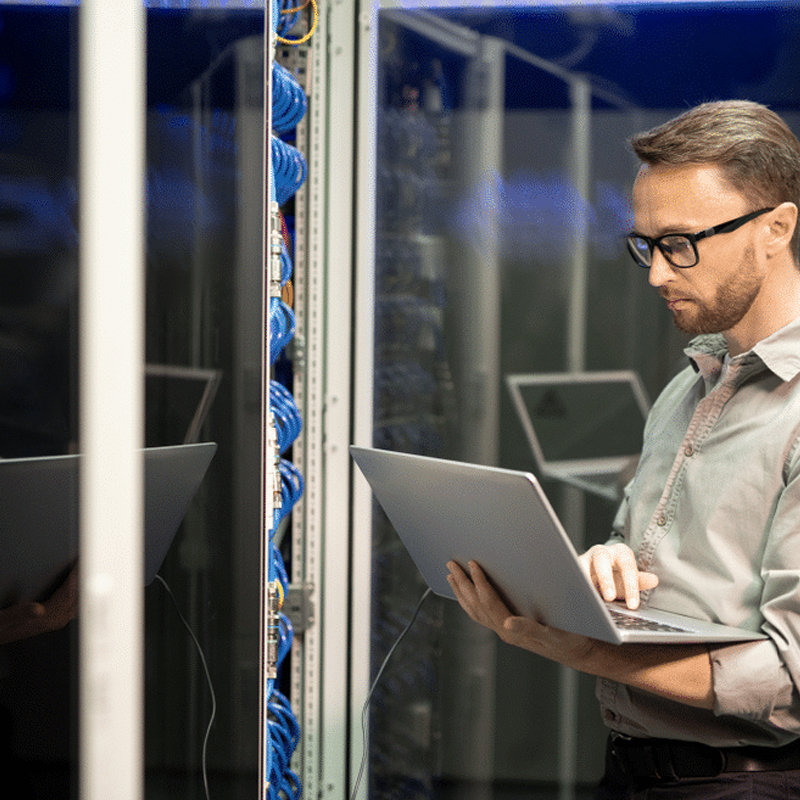 How Does WUC's Storage Maintenance Services Improve Performance?
Smoothly functioning equipment is crucial for the successful operation of your business. It will not only boost your performance, but it also enables your employees to focus on their primary duties, without worrying about system downtime, operations or maintenance.
Our quality storage maintenance services allow businesses to dedicate their time and energy to offering the best services to their customers.
Long-term, stable performance outweighs the short-term, fluctuating performance.
Monitoring, preventing and resolving software/hardware issues on time is essential.
Introducing Expert Knowledge into Your Storage Maintenance
The prime advantage of our storage maintenance services derives from our highly skilled and devoted engineers who dedicate their vast expertise creating the best possible functioning system for our customers. Our experts possess an average of 15 years of experience in the industry, which spreads over many types of fields and sectors. This outstanding advantage means less hassle for companies that use our storage maintenance services.
Sparing the Burden of Contacting Multiple Parties
Having only one point of contact for all your storage hardware and software needs is highly efficient and manageable. In addition, utilizing our experts' knowledge and capabilities further guarantee confidence providing your employees the peace of mind to keep working on their core projects, knowing that the hardware management and maintenance is in good hands.
OEMs have their own business to prioritize so strategic warranty policies and maintenance strategies can hurt businesses that have invested in them. We provide expert advice and care that is OEM-agnostic.
Our mission is to support system operations regardless of the specific manufacturer.  We have access to quality replacement parts that are almost always available using Just in time (JIT) inventory management method. This is crucial for smooth and continuous operations of your business.
Having years of expertise and vast knowledge of storage maintenance techniques means faster and better support and assistance for businesses that hire WUC Technologies.
We thrive where large OEMs and third-parties struggle to provide personalized support or respond to customers' specific maintenance demands. WUC Technologies' storage engineers are dedicated to ensuring that our customers' storage systems run smoothly and receive timely assistance. No more waiting for endless call transfers and long waits for tech support.
In situations where hardware reaches its maximum usability, the disposal of equipment can be dangerous and tricky. Not only are there environmental factors to consider, but the safety of data needs to be considered as well. For such occurrences we are prepared with proper, safe and knowledgeable disposal of equipment. The process requires sensitivity to data, in order to ensure that no information can be retrieved by the wrong people or by competitors. In addition, proper disposal protects customer information which should be standard practice. Our reliable DoD 5220.22 complaint data disposal method guarantees the highest level of data security.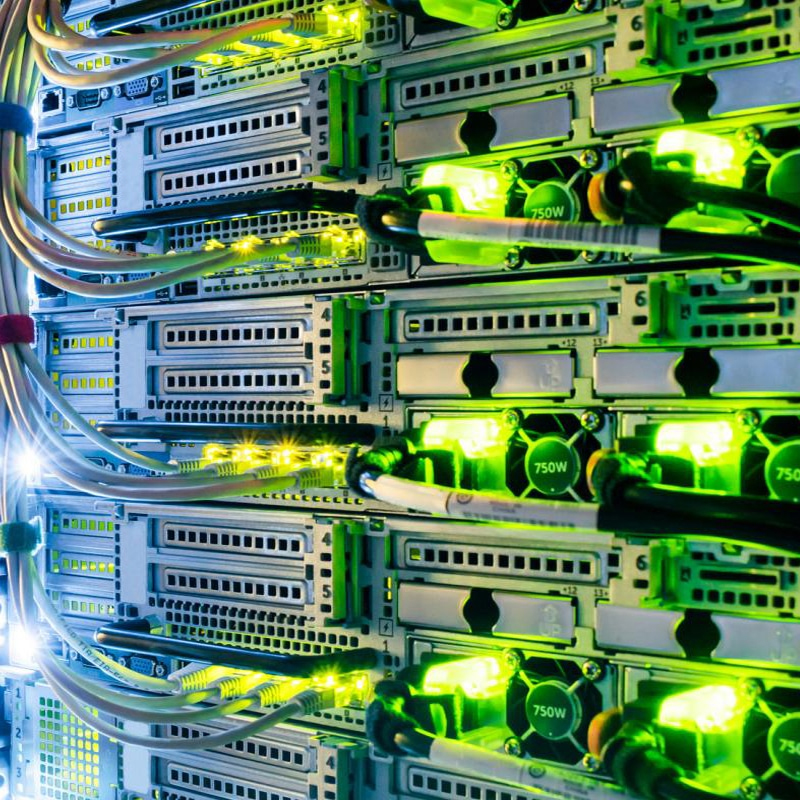 How Does WUC's Storage Maintenance Benefits Businesses?
Engineers at WUC Technologies have vast experience in many different areas within the storage maintenance field. Our vast experience in the industry means faster assistance and higher service quality and reassurance that your hardware will be operating at top peak for longer periods of time.
Our storage maintenance experts provide a wide range of quality services as a result of their vast experience in the field.
Our renowned fast response is a significant advantage that can't be ignored.
Experienced employees ensure a reliable integrated process of installation, maintenance and disposal of hardware.
How Does Hardware Disposal Work with WUC Technologies?
Our storage maintenance service team takes extra precautions to ensure that disposed equipment is not left with any data, IP addresses, or customer information. We guarantee our customers that no competitor, hacker or any other third-party will gain access or retrieve information from unused equipment, protecting the security and safety of businesses and their assets.
WUC Technologies storage maintenance services bring many more rewards for little or no sacrifice at all. Our services provide tailored storage maintenance at ideal prices, outweighing the option of sticking with restrictive contracts. Utilizing our services allows flexibility in how systems are maintained with greater impact on business' success.
Quality service at affordable prices is always a desirable option for successful businesses. Our quality storage maintenance services should be your first choice because of the priority we place on meeting industry standards.
Lastly, partnering with industry leaders to help organizations achieve their business goals, reduce operational costs and capital expenditures is our mission at WUC Technologies.