Perfect Your Network Maintenance
Creating a great network requires an in-depth understanding of a business' structure, goals and specific needs. When providing network maintenance services, WUC Technologies takes time to analyze its clients' needs and expectations, and we always exceed them. We not only ensure that the network we build performs its proper function, we also help to extend equipment usage and network's lifespan. Network maintenance services by WUC Technologies offers smart designs that allow efficient and safe transfer of resources and data between users and applications. Our customers enjoy optimized internal connection and maximum uptime.
We build custom networks and offer excellent network administration services. Our versatile network engineers work with a variety of industries. We accommodate diverse networking needs, allowing businesses to run optimized infrastructure.  We follow network maintenance best practices; we ensure secure connections and prevent network intrusion, protecting businesses from financial losses thus reducing customers' dissatisfaction. At WUC Technologies, we regard network uptime as our top priority. This key point sets our network maintenance services superior to others.  WUC Technologies' specifically design network infrastructures that improve performance, save big on expenses, and reduce downtime to a minimum.
WUC Technologies' exceptional success derives from our experienced and skilled team of devoted engineers. Their experience in the field allows them to effectively communicate with clients so all parties can make knowledgeable decisions. The installation and maintenance decisions by WUC's engineers always puts the client's success first. Our network maintenance engineers have vast experience in working with various products and vendors. In this respect, access to inventories of network hardware is a huge advantage when it comes to quick replacements. Working with IT professionals who have the skills to identify and resolve tricky problems that occur in increasingly complex networks, reassures clients that WUC can convert struggling businesses into highly functional and reliable operations. This reassurance is supported by WUC's values and innovative thinking.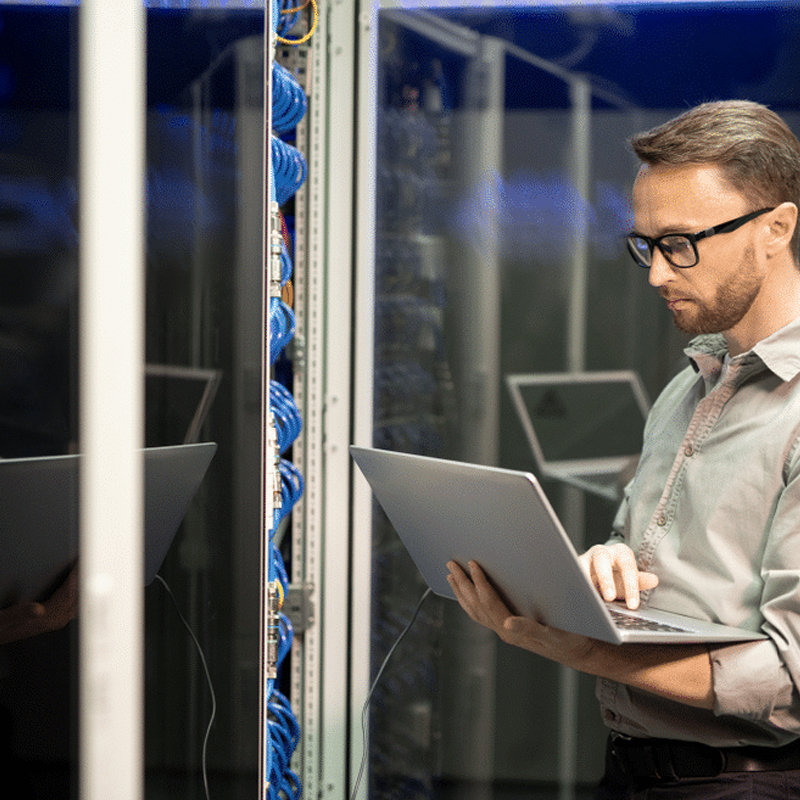 The Power of Cost-Effective Cisco Network Maintenance
When it comes to Cisco networking and general network maintenance services, WUC Technologies stays competitive mainly through its innovative solutions. Our creative network troubleshooting techniques generate efficient problem-solving solutions that transcend the services competitors currently offer. At WUC, providing high quality, versatile network maintenance services at reasonable prices is our top priority. We remain competitive and offer our clients the best possible prices, we never compromise on services and promises to our valued clients.
Always Exceeding Clients Expectations On Network Maintenance
In-depth analysis of a client's network enables our expert engineers to gauge the most suitable network maintenance services. What this means is that clients will not be stuck with poor services that hinder them or waste their resources. Our network maintenance & support include:
Troubleshooting network issues.
Hardware and software setup.
Assisting with network maintenance tasks
Observing and improving network execution.
Making arrangements for future network expansion.
Making network documentation and staying up to date with the latest technology.
Guaranteeing consistency with company arrangements.
Creating network maintenance check lists
Guaranteeing consistency with legal guidelines.
Protecting the network against all sorts of attacks.
Monitoring and Security Reassurance as Part of WUC Technologies' Network Maintenance
Malfunctions in networks are unpredictable. To reduce risk and disruption, WUC Technologies offers 24/7 network monitoring, keeping businesses running smoothly before, during and after hours of operation. Our network support personnel monitor the network operation, catching errors on time to prevent failures and reduce the risk of massive outage. The more agile the network monitoring, the fewer and shorter the downtime, and the smaller the financial risks. WUC Technologies' housing of all network maintenance needs streamlines any needed resources into one point of contact. The quick response time and fast onsite service increases clients' confidence, putting their minds at ease knowing that their networks are continuously attended to. Our 24/7 remote network monitoring is supported by our engineers' devotion to supporting clients from start to finish. They are committed to uprooting network problems, resolving current challenges, guarding against future inconsistencies and maximizing productivity. It is known that malfunctions in complex networks are difficult to predict, which is why WUC's network maintenance provides continuous monitoring to prevent potential disasters before they occur.
To minimize network security risks, WUC Technologies offers a secure defense layer for its clients. We enforce perimeter defense to protect against unauthorized access to important information and to ward off malicious attacks. Because there are numerous ways in which attackers can jeopardize the safety of a network and customers' information, being protected by constant network monitoring like the one provided by WUC is an advantage that can't be ignored. The experts at WUC are trained to detect suspicious activity in order to immediately take control of the situation.
Constant Network Monitoring to Benefit Your Employees
WUC Technologies' constant network monitoring is a life-saving service that offers great benefits to our clients. Taking this pressure off employees' shoulders allows them to be more productive and increase their performance.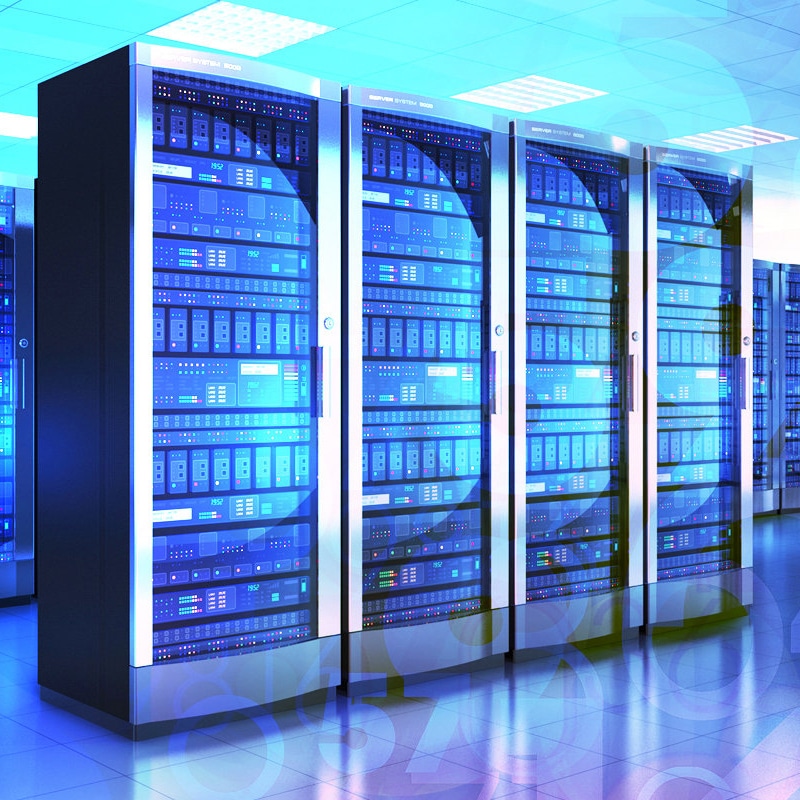 Keep more of your IT budget with 40-60% lower support costs
Reduce disappointment of poor network administration and data center downtime
Broaden the life expectancy of your networking hardware
WUC's Team Impact on Productivity
At WUC Technologies we believe in teamwork and collaboration. The close partnership with customers and partners ensures all parties are on the same page regarding resources and methods to sustain the business network.
Jump straight ahead of the line to a certified engineer during an emergency.
Work with committed engineers with years of industry experience.
Get WUC Technologies' Network Maintenance Without Financial Strain
WUC Technologies aims to deliver top-quality and cost-effective network maintenance services that are unsurpassed. WUC will help you make the right decisions, reducing network maintenance and equipment costs, especially when compared with other value added reseller VAR. Working with us help companies improve quality without the financial sacrifices that put strains on your business.
As part of our management culture we believe in clear communication. Effective communication allows clients to understand their options when it comes to network maintenance, investing only in tools, software, and equipment your organization needs. Our experts will conduct a thorough network assessment to determine the precise needs, and future network changes, providing the most cost-effective option. This process prevents unnecessary waste of financial investments, ensuring that our clients make smart and tailored investments. Part of the clear communication concept at WUC Technologies relates to our team's efforts to ensure that clients understand the financial trajectory of networks and their maintenance. WUC is transparent when it comes to explaining the total costs of networking, including direct and indirect costs such as network equipment failure and downtime losses. This is important because it allows our clients to realize how our network maintenance services can play a crucial role in saving their business from financial and operational disasters. This aspect of the network maintenance services at WUC is closely aligned with the mission to work with clients as a team in order to support their prospective growth and success.
The Meaning of Cost Transparency in Network Maintenance
Cost transparency means trust and reliability. Being transparent when determining network maintenance costs means that WUC's experts will present you with the specific services that are recommended for your business and set the best prices for those services.
Frequently Asked Questions
What direct and indirect costs are usually included when sustaining a network?
Direct costs include upfront equipment (hardware and software) investments and the additional installation services needed for the initial setup. Indirect costs include downtime losses and the cost of supporting customer usage of the network. It is important to keep in mind the ongoing costs for networks which include software upgrades and hardware repairs.
Why it is so important to invest in quality network maintenance?
Quality network maintenance gives your business the confidence that the network connections can efficiently handle the transfer of data, information, and resources required to run the organization. Proper maintenance also protects businesses against dangerous security breaches that can put the business at risk. In addition, network maintenance includes the essential assistance needed when it comes to determining the appropriate hardware.
How much can I save on network maintenance with WUC technologies?
WUC Technologies can save you anywhere from 40% to 60% of your maintenance costs.
Reach Out to WUC Technologies for Network Support
Reliable network support is critical for the smooth operation of any business. Networks are exposed to many potential risks, from connection disruptions and equipment malfunction, to malicious attacks and security vulnerabilities. Utilizing reliable network maintenance services can minimize potential risks and damages.
Being aware of the great challenges that companies must deal with when protecting their networks, WUC Technologies offers a strategic network maintenance package that has been meticulously designed by our specialized experts. When hiring us for your network maintenance services, our engineers will take the time to analyze and understand your business structure and needs, learn about the company's background, inquire about previous network events, and then determine the best possible network infrastructure for your business.
The team at WUC will not only provide fast and innovative solutions to network malfunctions when they occur but will also continuously monitor your network to ensure its safe operation. All our services are cost efficient and tailored to your specific needs and goals. contact WUC Technologies to be backed by a company with the dedication and values to propel your business!