Industry
Higher Education
Professional IT Services for Higher Education
Higher education is a lucrative industry, but one with significant competition. In order to meet the needs of students, faculty, and other staff, higher education institutions must commit to an IT solution that is both robust and forward-thinking, allowing for maximum innovation and comprehensive functionality.
To continue to be an establishment that is appealing to students, educational institutions must continue to innovative and provide user-friendly digital areas for their pupils to thrive within. This is essential to establishing positive cash flow and a suitable educational environment.
Our suite of solutions enables institutions to provide a favorable work environment for their employees and anytime access to their work and network. The flexibility that our systems provide makes your organization a more appealing place to work and attracts the top talent in the industry.
As the higher education environment changes and evolves, your organization needs to keep up with changing trends and tendencies to attract students in different ways. Our custom-built packaged solutions are scalable and grow with your organization to accommodate your needs.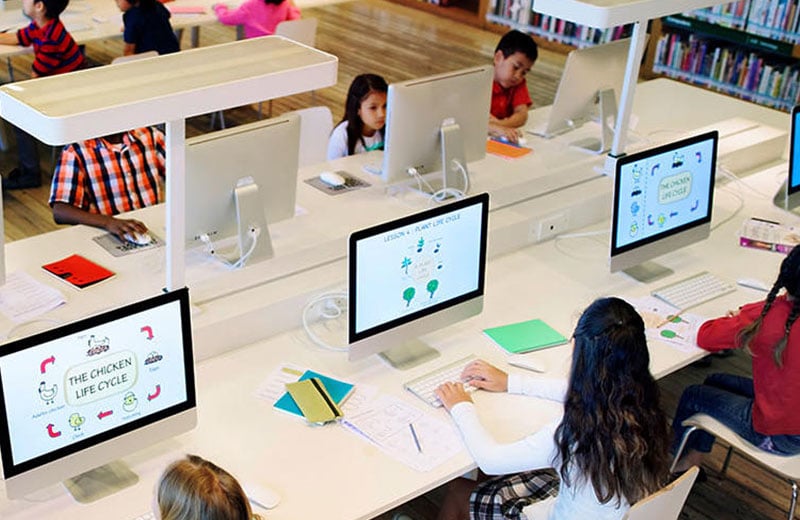 To power this functionality and the modules that we are able to deliver, we will build a robust network that serves as a reliable foundation for the technology that powers your organization. With our well-balanced IT solutions, your organization will be able to handle anything that comes your way and continue to provide value to your staff and students.
Data transformation

We help your business gather and translate the data that powers your operations to develop solutions that use it to its full potential.

Digital enablement

We provide your business with the tools that you need through automation, robust functionality, and other features.

Innovation partnership

We help your business become more efficient by driving innovation partnerships that make sense for your goals.