Dell EMC
Storage Maintenance
Dell EMC Storage Maintenance Boosts Productivity
Dell EMC storage equipment is one of the most popular storage options today.  WUC Technologies is built upon the expertise of engineers who collectively provide some of the best support for EMC storage. The community, culture of operation, and quality assurance at WUC Technologies assert us as a promising business devoted to propelling our clients' businesses. Our mission is to help companies unlock the value of their data assets and critical workloads.  WUC Technologies is a premier and renowned company that specializes in providing the best support for EMC Storage. Built upon the vast expertise of highly skilled engineers, WUC Technologies is your best choice for propelling your business to a new level and keep it at peak performance. Our unique storage expertise and communication help transform business objectives into confident realization.
Our Certified Engineers Are At the Forefront of Dell EMC Storage Maintenance
WUC Technologies' engineers are dedicated to their mission, which is to meet our clients' needs and lead their path in today's fast changing technology landscape. With this in mind, we regard our clients' success as our top priority. Our team will start by examining your EMC storage system hardware, operating-environment, hosts, workloads, configuration, performance and capacity, in order to get a broad and complete picture of the services and solutions you need. This will allow us to better understand how we can help you improve, boosting your performance. We will identify vulnerabilities and existing problems with your storage equipment and offer the best solutions for preventing potential future hardware or software malfunctions. Specializing in Dell EMC storage maintenance, our experts are qualified to work on EMC hardware and software and provide a broad range of services, from selecting the proper equipment for your business demands, to advising on malfunction prevention. In addition to their Dell EMC specialization, our storage engineers are very knowledgeable and familiar with the systems of other manufacturers as well, enabling clients to have only one point of contact for any storage maintenance service or equipment. Having one point of contact means less hassle. This advantage creates a much simpler and easier to manage partnership, without the pressure and stress involved in working with multiple vendors.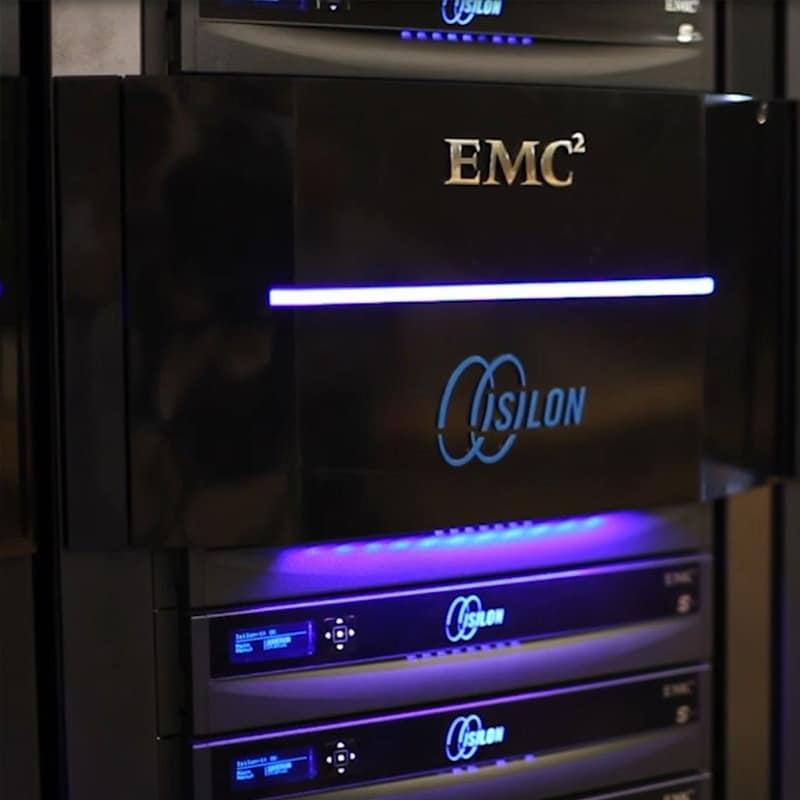 With a large variety of Dell EMC products, the experienced team at WUC Technologies offers flexible solutions that can be easily customized to meet the needs of our clients. Our outstanding Dell EMC storage maintenance services derive from our many years of experience and up-to-date knowledge throughout the entire spectrum of Dell EMC portfolio of systems. We excel in all Dell EMC storage options, from legacy Clariion, Celerra, Centera, VNX to XtremIO, Unity, Recoverpoint, Isilon and the Symmetrix family including PowerMax platform.
Addressing the different needs of companies of any size, we provide truly unique services, continuously seeking proactive solutions for Dell EMC storage equipment. Working with WUC Technologies equips any business with the best industry experts, who will ensure that your business utilizes the most efficient storage systems. The result is that your company can focus on its core objectives and customers, leaving the IT and storage operations in good hands.
In addition to the onsite technical services offered by WUC Technologies, our customer service prioritizes its Dell EMC storage maintenance assistance to businesses, no matter the circumstances. We support our clients with their questions and concerns, providing the most useful and knowledgeable assistance.
Why Clients Prefer and Keep Choosing WUC Technologies for Their EMC Storage Maintenance Needs
As a company that started as a small ambitious venture, WUC Technologies can better understand your business needs and frustrations when it comes to finding the best EMC storage maintenance services. After all, we've been in your position in the past and we have struggled with the same challenges. WUC Technologies wants to share its first-hand expertise to resolve other businesses' technical and strategic challenges.
How WUC Technologies' Community Values Align with the Overall Company Mission
WUC Technologies is built upon the values of commitment, innovation, community, and excellence. These values guide the company to stay committed to delivering the best service to its clients in a transparent manner that ensures businesses receive the same quality WUC would want for itself. These values allow WUC to prioritize clients' needs and keep them at the forefront of its vision.
Performance Culture on Dell EMC Storage Maintenance Makes It a No-Brainer
Part of WUC Technologies' culture of operations is to provide services that go beyond basic installation and fixes related to Dell EMC storage. WUC takes the time to understand its clients' backgrounds, values and missions in order to tailor the most beneficial services. WUC believes in working with the client toward its goals instead of just working for the client.
Beyond its superior services, WUC Technologies is built on a culture of great communication and teamwork when providing assistance for Dell EMC storage. Effective communication with our clients enables our experts to create a solid basis for a clear understanding of the offered services, leading businesses to excellence and smooth performance. Since technological systems like Dell EMC storage can be complex and confusing for many people, good communication is essential for avoiding misunderstandings and problems down the line when dealing with EMC storage specialists.
To provide fast and effective support for Dell EMC storage, we've created an easy and user friendly communication platform. As previously iterated, there is only one point of contact for all your EMC storage maintenance needs, allowing us to better understand your storage systems. When depending on technology like Dell EMC storage for your business, utilizing a dependable service makes a huge difference and can reduce downtime to a minimum.
When It Comes to Dell EMC Storage Maintenance, Cheaper Doesn't Mean Compromising Services
At WUC Technologies we believe that a business's success is as great as the experts' capability to support its operations. Sacrificing more resources doesn't necessarily mean a better return on investment.
Prioritize Communication as the Key to Quality Support
For WUC Technologies' experts, clear and direct communication with our clients means a better understanding of how WUC can support a business's Dell EMC storage and optimize performance. Communication instills confidence, giving our clients the peace of mind for which they are looking. After clarifying what our clients can expect from our experts and showcasing our professional knowledge of Dell EMC storage, businesses can feel reassured that they have made the right choice when choosing WUC.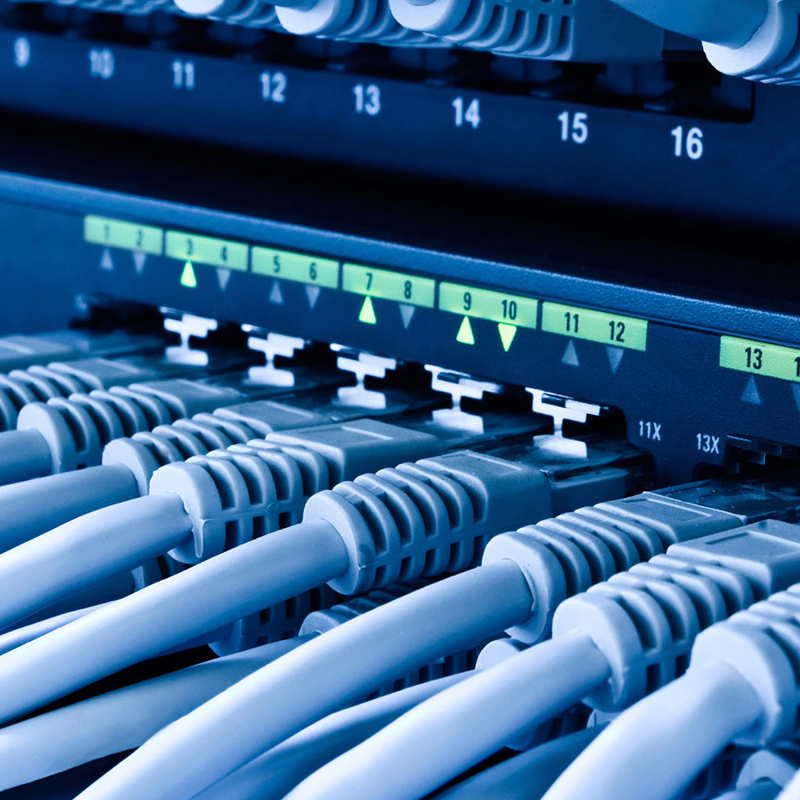 Trapping Dell EMC Storage Maintenance between Quality and Innovation
The quality EMC storage maintenance provided by WUC Technologies is not only driven by our experts' competence and values, but also by our highly innovative solutions. Our skilled engineers are proactive in their approach to Dell EMC storage solutions, bringing higher value and performance to our clients. To achieve this task, WUC offers maintenance on Dell EMC storage, advice on how to prevent potential system malfunctions and provides resources to boost business operations. As your maintenance company, we eliminate tech-related worries, so that you can focus on your business's productivity and growth, increasing your competitive ability in your industry.
WUC offers quality and excellence when maintaining equipment at top performance, saving unnecessary financial expenses. This advantage allows more money to go to business-centric projects and increase ROI. The fewer breakdowns you'll experience when relying on systems like Dell EMC equipment means that your company will thrive, and your customers will reach new levels of satisfaction. WUC Technologies eliminates the stress of maintaining functioning hardware at its peak, and you won't have to operate under warranty equipment that offers no flexibility.
What Makes WUC Technologies an Undisputed Industry Leader?
WUC's EMC storage maintenance and storage solutions are highly innovative. Our experts make great efforts to think creatively when solving IT issues and to challenge standard procedures. This is what keeps WUC ahead of the game – the ability to bring proactive solutions before competitors do.
In our fast developing and dynamic market, Dell EMC storage equipment is one of the most popular options, and WUC Technologies' experienced engineers provide one of the most advanced and professional support for this system. The community, culture of operation and quality assurance at WUC Technologies, assert us as a promising business devoted to propelling our clients' businesses.
Service quality is determined by our ability to address our clients' expectations. The clear communication between WUC and our clients is critical for establishing baseline and standards that should be exceeded by our expert engineers. WUC is always open to any feedback or comments from its clients, always striving to improve its services.
Frequently Asked Questions
Why is EMC Storage Maintenance through WUC Technologies Superior to Sticking with TPM?
WUC Technologies storage maintenance allows businesses to save big money by not having to keep up with expensive OEM and Third-Party contracts. Having to upgrade post-warranty hardware that is still functional is a huge financial waste which consumes resources that can be better deployed for business growth. With WUC Technologies' services, you will improve your performance and remain competitive.
Are WUC Technologies' Services only about Maintenance for EMC storage?
Definitely not! Our professional and quality services are driven not only to solve malfunctions and prevent potential mishaps, but also to educate and guide our clients to better understand and handle their systems. Our goal is to work with our clients as a team, opening new possibilities and opportunities. By working as a team with our clients, our engineers can more quickly learn your business needs, working procedures and corporate values.
Why is the Adoption of new Innovative EMC Storage Maintenance Solution Important?
Standard solutions have been designed to resolve surface-level problems. All standard maintenance does is fix present system issues and try to prevent future ones. The problem is that standard solutions cannot bring businesses to the next level and make them excel at what they do. When going beyond standards solutions and processes, WUC Technologies teaches its clients how to solve problems creatively, solving cross-areas problems and meeting more advanced company objectives. In addition, WUC Technologies boosts its clients' competitive abilities, surpassing any other EMC storage maintenance service providers in the same field.
When a business relies on storage systems to support operations, it is critical to get the support of a company like WUC Technologies. The storage maintenance provided by WUC Technologies will prevent your company from losing data due to malfunctioning equipment, a problem that can put a company's success in jeopardy.
WUC Technologies' Dell EMC storage maintenance is driven by a team of renowned experts, driven by a strong commitment to perfect storage systems and prevent potential errors. They work with our clients to create innovative and impactful solutions, building powerful systems that harness their vast expertise to excel clients' standard challenges. When relying on storage hardware like Dell EMC, our engineers' experience in various sectors of IT services combined with their strong motivation to empathize with clients' needs is undeniably one of our company's greatest assets.
WUC Technologies' superior EMC storage maintenance services utilize these advantages to push clients' success beyond expectations, reaching new levels of competitive abilities. Contact WUC Technologies to get the support of a company with the expertise and values that will propel your business!