Managed IT Services
The importance of having a strong 24/7 support of managed IT services is as important as having breakfast in the morning!  How can managed network services provide a strategic advantage for your business? Managed network services provide access anywhere in the world, with greater stability and a proactive 24/7 maintenance and support for all your network needs. 
With your business, you might have a mobile workforce that has access to business data and resources from anywhere, anytime, and often with any device. This makes your road warriors or remote service technician teams more efficient and more on top of things for other employees and your client's needs. Your company also gains stability and quality output by having a 24/7 managed service that often exceeds the level you could provide internally without having the extra cost incurred. In addition to all the stability and versatility that managed IT services can add to a business, network support teams can monitor for degraded performance or problem issues within your software and systems. They will be able to resolve problems before they impact your business model and affect your organization.
As with any technology, there can occasionally be unexpected hardware failures, connectivity problems, or simply users who need help with access or changing a password. When problems like these occur, who will you turn to for help, and will they be available to assist you? If you reach a support contact, will they be responsive and be able to resolve your problem?
This is where 24/7 network managed services come into play. Managed services can make a difference in your business because your organization will always be up and running with its managed IT services and capabilities.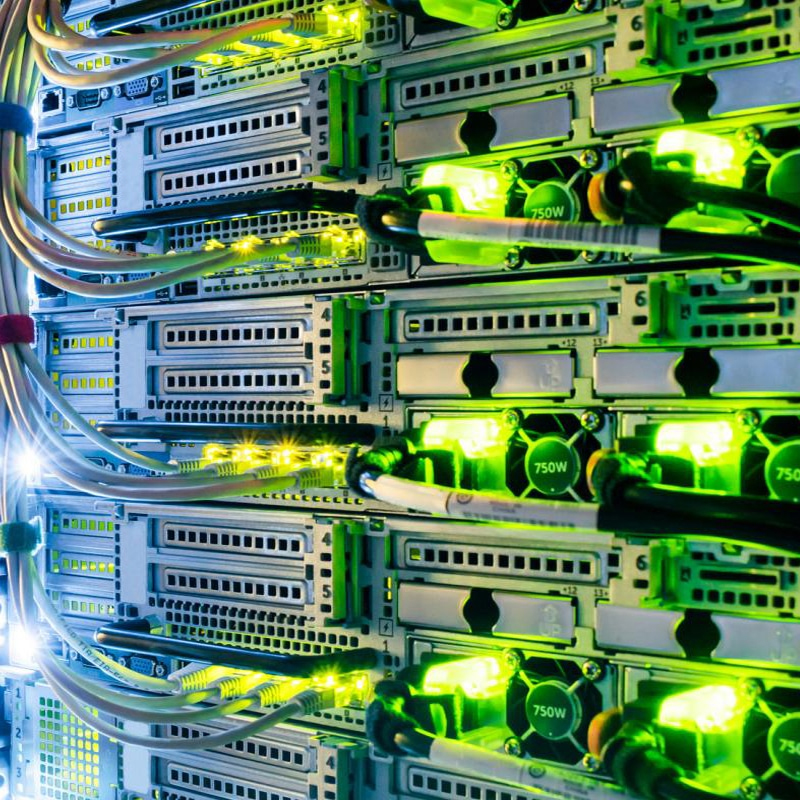 Where Can You Call for 24/7 Managed IT Services?
Whether you're running an enterprise help desk, or you're an operations manager trying to enter an order for shipping to an important customer, when you need support, you need to have a safe assurance that you will be able to gain access that can help resolve your problems and issues quickly and efficiently without any lost time or the incurrence of extra costs.. 
Problems can be resolved and addressed in several ways by managed IT services in the following ways:
Phone Contact – Your users must have access to that phone number, or you may choose to implement an IT service help desk for centralized call management, with the service desk making contact and helping resolve the issue for your client via your IT service provider. Always provide the option of having the phone contact for your employees and clients, so there will always be the added benefit of service and quality output of managed IT service to connect you to your customer. 
Email – Less urgent issues surrounding your IT services may be resolved via email chat or a direct message to the hosting network provider to resolve the issue or give instruction on how to fix it yourself, so the end user can learn and develop that knowledge of IT service and minimize maintenance downtime. 
Online Chat – One of the best customer experiences is immediate access to a contact who is trained to troubleshoot the most common IT service issues. This service can also escalate problems to a higher-level technician if needed and will resolve the issue in a timely manner. 
Benefits of 24/7 Managed IT Services
Many managed IT service support companies have implemented sophisticated network management tools that provide real time monitoring for their support teams. This allows them to detect and manage any outages and situations that may lead to problems if not addressed promptly. These tools are a great benefit of support service that will manage the networks you cannot get to due to the amount of business needs that are on your plate, but with these tools, it becomes simple and manageable to keep everything together and on the same page.
Although these tools in your managed IT services have some type of proven defense mechanism to prevent an end user facing issues with their systems or software applications, there is no substitute for availability of a knowledgeable technician when you need one. These tools will provide your business users with many benefits and the assurance that there will always be 24/7 managed IT services, which in return will boost your business reputation:
Access to support personnel trained to assist with problems surrounding system issues around the clock. No worries about different time zones, or employees and customers in different countries.

Technology increasingly runs the business world, making 24/7 managed IT services a critical point in your organization's success. If your customers cannot access your website, they are most likely going to try a different supplier and you will lose business just because you didn't have a great 24/7 managed IT service support service. 

Having a reliable 24/7 managed IT service gives your business an advantage over others. Responsive support keeps your business running smoothly and your operations more efficient for time to come. 

Managed services provide a cost-effective and more efficient alternative to hiring, training, and retaining personnel for doing such responsibilities that you can implement in tools for managing IT services. 

Total cost of ownership (TCO) can be much lower through utilizing a managed network service including 24/7 support as opposed to establishing, maintaining, and supporting in-house infrastructure and IT resources.
How to Ensure You get a Good 24/7 Managed IT Service
Enlisting the services of managed IT services goes a long way toward providing your organization with 24/7 support. Most network support providers paint a rosy picture of their service excellence and around the clock availability, but if you pick the right service provider and support team, your team will take off in the right direction and benefit from the managed IT services it will receive. 
When choosing your managed IT service, be certain to verify their reputability via service history with customer references and even online comments by existing or past clients (never taking online comments as what it is worth of course).  Always check your references to get the good support provider and tools you will need to forage ahead of your competitors. 
5 Reasons to Use IT Managed Services
Let's look at some of the top reasons why companies are going with an IT managed service versus having hired personnel that costs too much in overtime to manage the services. When we think of IT, there are a couple things that come to mind: information – where does it come from in the present and where will it go in the future? Let's examine the 5 top reasons for having IT managed services:
One of the top reasons why companies choose to implement managed IT services is because it's much more cost effective than hiring permanent personnel to manage the services themselves and possibly make key mistakes that will cost the company in the long run. 
The resources required to manage your IT services can be immense. The demand for your tech savvy staff will gradually become too overwhelming to handle and cost the company a heavy labor cost when it could be focusing its efforts elsewhere.
If you're determined to grow your company, then it is important to outsource your IT services and implement the tools necessary so that your staff can concentrate and focus their efforts on other tasks that will make the company even more efficient. 
Access to Latest Tech Knowledge

By implementing and outsourcing your IT services to tech savvy individuals, your company can be kept apprised of the latest and greatest tech knowledge out there, as they will always ensure that your tools are up to date and your systems are fully capable of handling your business needs.
Maximize Uptime

Maximizing uptime on the computer network at your company means to keep the network up and running consistently and always. If you want to keep your company's IT systems running all the time, then it's important to have the managed services of the IT support from the professionals. 

24/7 Service

With managed IT services, you don't just get the occasional check-in to see how you are doing. Rather, with a 24/7 service, you get the full safety net that ensures your IT systems are running properly all the time. 

With the added security of knowing that your systems and software are maintained \and watched over via the 24/7 support, you can sleep peacefully at night and also start focusing your efforts on making your business climb to the next level. 

Security and Data Protection

It's important that your customers can trust you and know that the information that goes between the two of you is safe guarded, and that is why, with security and data protection implemented in your business, this will boost your reputation and relationship with your clients. With managed IT services, you are confident that your client's data is protected.
IT Managed Services
Now you know why it is so important to have IT managed services within your business. From ensuring that your client's data is secure to making sure your company has the latest and greatest technology at hand to make it stand out above others, it's important to find the best IT support and managed services  to help you gain that next best step in your business's success. 
Let us help you make that right decision and implement the Managed IT Services today!!