solutions
cloud computing
Cloud Computing
Cloud computing is rising to relevance in the business world. We help guide your business through the complex, but thriving world of cloud computing.
While cloud computing may sound like a complicated topic, we help to simplify it by packaging cloud computing into a comprehensive suite of practical business applications that help you achieve efficiency and effectiveness in servers, storage, databases, networking, software, analytics, and intelligence. A cloud connection for your business means a more efficient business model and increased ability to adapt to an ever-changing world. Cloud computing and our cloud-based solutions allow us to offer more affordable and more efficient packages for your business that meet your precise needs.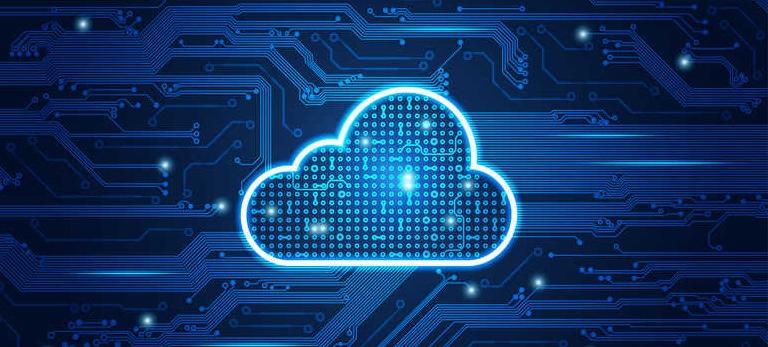 Top Benefits of Cloud Computing
Cost
When you work with us for your cloud computing needs, you'll quickly discover one of the main benefits of cloud-based solutions–affordability. We custom tailor our solutions to be more affordable and more efficient for our clients to allow you and your business to grow. We specialize in finding your business the solutions you need to thrive and gain a competitive edge in your industry.
Speed
Working with us for your cloud-based solution not only increases efficiency and margin, but increases your agility in the marketplace, as well. With our cloud-based solutions, you'll have what you need to start moving towards your business' goals at a faster pace and achieve more in a shorter amount of time. At WUC Technologies, we specialize in moving your timeline closer.
Global Scale
When you move your business to a cloud-based solution, you'll discover the flexibility and versatility that some of the world's largest and most successful companies enjoy. With a cloud-based solution, the options you have will open up quickly and you'll get everything you need to start deploying your business model on a larger, more global scale.
Productivity
A company with more margin, efficiency, and productivity is one that is well-positioned to outperform the competition. With our suite of cloud-based technology solutions, we'll have your business thriving in even the most competitive environments by increasing your capacity for productivity and empowering your staff to achieve more through the power of technology.
Reliability
We understand that lost time is lost money. That is why we develop cloud-based solutions that not only help your business move forward, but never hold it back with 99% uptime and premium reliability.
Security
Whether you are a small business or a large business, the importance of protecting user and business data cannot be overstated. That is why we offer robust solutions that utilize the latest in data security technology.
Cloud Computing
There is a myriad of ways that cloud computing and cloud-based solutions can help move your business forward. Regardless of what exactly your business is looking for in a cloud computing partner, we can provide a customized solution that fits your needs. We base the foundation of our cloud services around the three models of cloud computing
In addition to type of cloud computing, we also offer customized solutions based on the services that you are looking for. Here are some of the options:
Infrastructure as a Service (IaaS)
Platform as a Service (PaaS)
Software as a Service (SaaS)
Don't know yet quite what you need? Don't worry! We'll work closely with your company's leadership to find the right option for you and set you on the right track.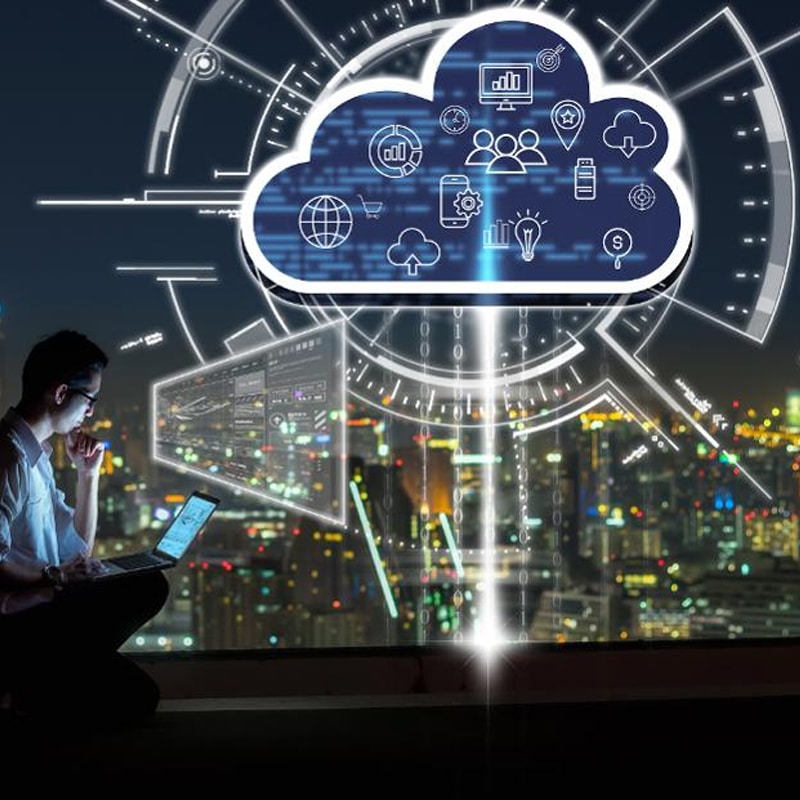 Public Cloud
Looking to provide a service or technology to the masses? A public cloud can help you to bring your product to market and gain mass appeal through a carefully distributed network of functionality.
Private Cloud
If you're looking to create a proprietary cloud of applications for internal use only, then a private cloud is the right choice for you. We can develop private cloud solutions for your business.
Hybrid Cloud 
Need a little bit of both? We can customize our cloud solutions to fit your exact needs. Our hybrid cloud option gives you the best of both private and public cloud solutions.
Solutions
Picking Your Cloud Service
To effectively utilize the power of cloud technology and everything that it brings to the table, you need to pick a cloud service that suits your needs. We'll help you along the process and present you with all the information you need to make your decision.

Infrastructure as a Service (IaaS)
For a basic and robust cloud service, IaaS should be considered. When utilizing an IaaS model, you will rent all of the infrastructure needed for a cloud computing solution such as servers, virtual machines, storage, network access, and operating systems. These services are provided on a pay-as-you-go plan to allow for customization and reduced risk of overpaying for features and functionality that are not needed.
Platform as a Service (PaaS)
To provide users with access to an online platform that can be used for testing, data access, development, and other functionality, a PaaS model is used. This cloud computing solution is designed in helping you bring your product to market as soon as possible and optimizing the development process for programmers.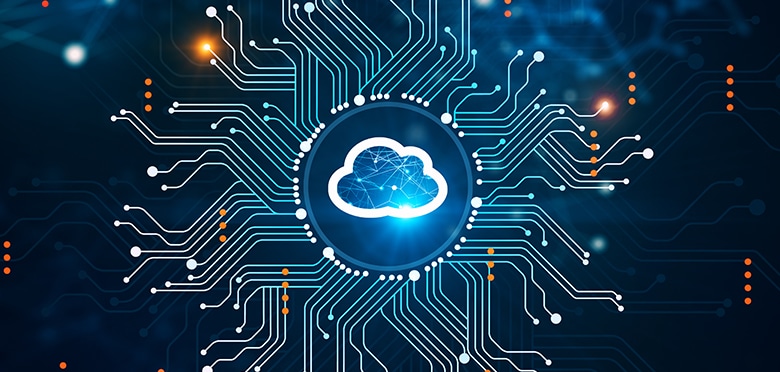 Serverless Computing
Increase margins and agility with a cloud computing model that allows you to save time by not maintaining servers or dealing with physical hardware.
Software as a Service (SaaS)
Pursue a high ceiling business model with this cloud computing solution that allows you to develop software that solves problems in exchange for a monthly subscription fee.
To provide our clients with a competitive edge in their industry, we are currently developing cloud computing solutions that utilize the power of AI technology and harness proprietary technology to move your business forward.
Cloud Computing Applications
The power of cloud computing touches each of our lives on a daily basis.
Whether you realize it or not, almost any application that you use on a daily basis is built upon the technology that cloud computing provides. Cloud computing is a remarkably powerful technology that enables us to have the entire world at our fingertips. Whether you are browsing social media or streaming television, you are utilizing cloud technology each and every day.
Embracing the Cloud
So you are ready to move your business forward and step in to the modern era by introducing cloud services to your customers, clients, and employees. Where to begin? We'll walk you through some of the steps you need to take before you implement your cloud technology so that you can enjoy maximum benefits from working with cloud technology for your business.
HAVE A VISION — Do you know what effect you hope cloud technology has on your business? Document it! Tell us where you are and where you want to be. That way, we can create a cloud solution that is customized to meet your needs and you can be confident that you are working with a partner that understands what you want to achieve.
INTEGRATION IN STAGES — The best cloud computing integrations happen in stages. We know that regardless of size, your organization or business is complex and has many moving parts. That is why we recommend planning cloud implementation in stages, which allows us and your team to catch any pain points or problems throughout the process.
TRUSTED PARTNER — If you're ready to make the jump into cloud solutions, you want to work with a trusted partner that can get you where you want to go. That's why we are the go to provider for dozens of businesses each year. We truly understand the needs of businesses when it comes to cloud solutions and can implement a solution that meets your needs.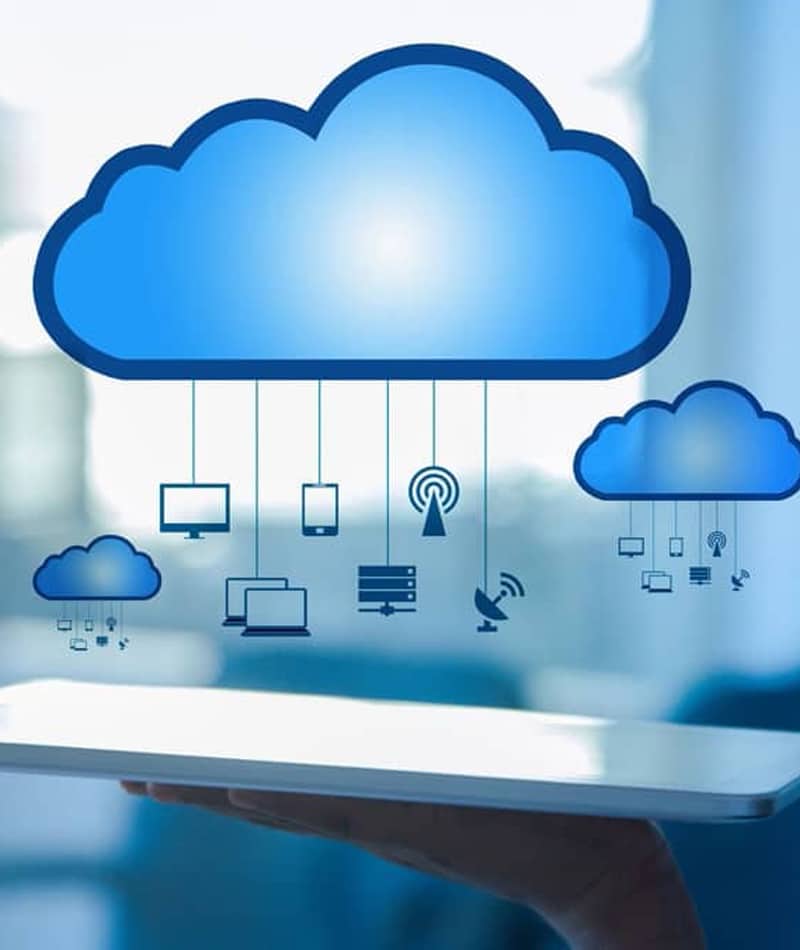 Identify potential cloud adoption problems – there will definitely not be a 100%, right out of the gate deployment of the cloud into your business, but rather some hiccups in the road in doing so, and that is where you need to prepare and protect your data from being lost and make sure you know where the adoption problems will and might occur.
Evaluate your cloud adoption strategy over time – as your cloud services are implemented and adopted, look at how they are working and if they are meeting your business needs and fulfilling what your customers want and need. This is a crucial step in the adoption process of the cloud service as this will help you to determine if you need to go back anywhere and work on implementing anything else that might help the business.
Let us help you make the correct decision and implement the right Cloud Computing Services!